– Jeff & Lori Roediger

"Our lawn was completely dead, and now it looks fantastic!"

– Dave & Kimberly Collins

"Larry, Just a quick note to let you know how pleased we are with our landscaping, pavers and irrigation system. We especially appreciate the time you took in the beginning to make recommendations and plan the job. We were also pleased with every interaction we had with your staff, both on the job site and...

– Steve Booher

"Since I have your email address in my computer… maybe I have sent you a note before complimenting both DAN (applicator) and SHARON (administrative assistant) from your office. Both of them are knowledgeable and have a pleasant personality. I routinely check what I am paying for lawn care, but you seem to be competitive which...

– Jane Roark

"I take pride telling my friends about 'Greentech'."

– James McGarry

"All over town the clean trucks, equipment, uniforms and the efficiency of your people…all make for a great, professional appearance."

– Mary & Tom Hawkins

"Wow! Our flower beds, mulching and landscaping look absolutely gorgeous!"

– Warren Taldo ~ Dayton, Ohio

"The guys were extremely courteous and knowledgeable. They worked fast and hard. I have already recommended your company to all of my neighbors!"

– Ken Scott ~ Dayton, Ohio

"We are very pleased with the entire process of our irrigation system installation – from the initial contact with Roy, your sales rep, through the actual installation, debug and final review of the system with Andy."

– Greg Kinser ~ Vandalia, Ohio

"Brandon and his crew were extremely helpful and courteous. Always would go above and beyond. Our Property was kept clean and debris free during the installation. We would definitely refer Greentech for irrigation systems."

– J. Welsh ~ Fairborn, Ohio

"I want to thank-you and your staff for all of your efforts. You have done several projects for me and they have all been wonderful. You installed irrigation systems in two yards I have owned and they worked to perfection. You have also done my lawn maintenance and have kept the weeds from the next-door...

– Trish & Terry Tomlinson

"Every employee I have dealt with has shown the utmost professionalism, genuine caring and has represented your company well."
And We Love to Hear From You!
Leave your review online and tell us what you think & see what other customers have had to say about us.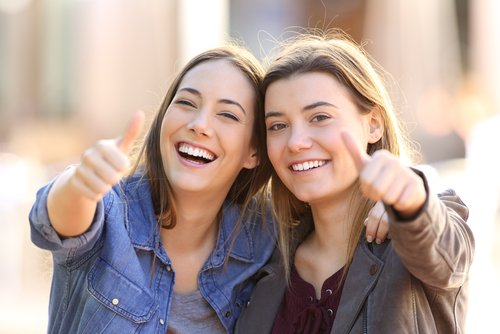 Contact us today to get the perfect program for your yard.